We're excited to introduce you to the multi-talented group of creatives who have come together to make this showing possible!
Read on to learn more about this accomplished bunch…
For booking information click here!
The Writers
Sonali Bhattacharyya is a writer of stage, screen and radio plays. Her stage commissions include 'Twelve' (Kali Theatre), 'These Four Streets' (Birmingham Rep), 'A Thin Red Line' (Kali Theatre, Birmingham Rep and Black Country Touring), and the South Bank Show award nominated 'White Open Spaces' (Pentabus Theatre). She is currently one of three writers on attachment to the Old Vic as part of the Old Vic 12, where she is developing her new play 'Five Years'. She is also developing a new play with the support of Theatre 503, and recently completed the Royal Court writers' group. www.sonaliwrites.com
Sophia Chapadjiev is a writer originally from Chicago. Selected NYC works include: Over the Moon (Best Play, plus Audience Favourite; American Globe Theater); as well as book and lyrics for: 'Aloha Flight 243' (HERE Arts Center); 'An Orchestra Imagined' (York Theater); and 'First Odd Prime' (Players Theater).  Recent works include the short musical 'Tobias Bentley's World Cello Tour: of the Lesser-Known Nether Regions' (St. James Theatre, London) and the one-act opera 'The Bone Keepers' (American Opera Projects, NYC). BFA, Emerson College; MFA, NYU's Graduate Musical Theater Writing Program.
Eva Edo is an emerging black playwright who describes herself as a 'bit of a Londoner'. Eva has a keen interest in the influence of the 'state' on modern Britain and the communities within it.  She has worked as a child protection solicitor which has underpinned her writing to date. Eva is currently part of the Euphoric Ink Writers Group run by Ola Anismashawun and recently participated in the Developing Your Play course with Jemma Kennedy at The National Theatre. 'Looked After Children' is Eva's first full length play and was shortlisted for the Alfred Fagon 2015 Best New Play Award. Eva has written a number of short plays. 'The Sanctuary' was recently performed at Theatre N16 as part of The Spiral New Writing Showcase. Twitter: @evaedo_writer
John Murray received a first class degree in English and Creative Writing from the University of Warwick. His poetry was published through the Warwick Writing Programme and he worked with RSC Playwright in residence, Tarell McCraney. While studying for his MA in Text and Performance with Distinction at RADA, he developed a one-man show 'He Being Brand New', later performed as part of a curatorial collective in East London. John was an Artistic Associate of FellSwoop Theatre Company and devised and performed in the international tour of their multi-award winning show 'Belleville Rendez-vous', which travelled from the RSC to Bristol, Glasgow, Cork and London. John worked at Shakespeare's Globe managing a programme of practical theatre workshops delivered to over 100,000 students a year, and currently works for the V&A creating projects for schools and young people which make use of the National Collection of Performing Arts.
Ash Sohoye has written mostly for theatre. His plays include 'Swingers'; 'Yeah Whatever' (Half Moon / Watford Palace); 'Ya Get Me' (Old Vic Education Dept); and 'Rigged' (Theatre Centre). He also wrote and performed in the off-beat sit-com 'Tottenham 2'  (Channel 4 / 4OD)  He is interested in plays which look at the birth of a nation, and the legacy it leaves, which is explored in 'Indenture'. He currently works as a Learning Mentor in a secondary school in north London. Twitter: @ASohoye
The Directors
Jennifer Bakst (Deepa The Saint) is Resident Director at the Tricycle Theatre.
For the Tricycle: Handbagged (UK Tour), A Wolf in Snakeskin Shoes, Ben Hur, The Mother, NW6 New Writing Festival, The Invisible Hand.
Directing credits include: Armstrong's War; Hate Radio; The Flouers o'Edinburgh (Finborough Theatre); Pocatello (Mountview Academy of Theatre Arts); Letters, Signs and Songs (charity gala for Shakespeare's Globe); L'elisir d'amore (Fine Arts Theatre, Atlanta, USA); Bash  (Etcetera Theatre); Selkie (Southwark Playhouse); Bong Hits for Jesus (Theatre503); Acis and Galatea (Arcola Theatre); The Collectors  (Courtyard Theatre); Tiny Dynamite (Cockpit Theatre); Everything Happens at the Starlight Lounge (Vault Festival).
Associate Directing credits include: Dessa Rose (Trafalgar Studios); Love's Labour's Lost (Unicorn Theatre and International Shakespeare Festival Neuss); Samson et Dalila (Deutsche Oper Berlin).
Play translation (German to English) includes Summer 14 (Finborough Theatre).
She was previously the Associate Director of the Finborough Theatre and Performance Programme Associate for the Mountview Academy of Theatre Arts.
Tristan Flynn-Aiduenu (The Virgin Mary Goes on a Rampage): Hailing from South London, Tristan Fynn-Aiduenu is a British Ghanaian multidisciplinary artist who has had work performed at the Ovalhouse, Lyric Hammersmith, Southwark Playhouse "What's up" TV show, Bush Theatre, Tricycle, Royal Court and toured schools/ universities in California, USA. He has a 1st Class degree in English and Drama from Roehampton University.  Directing Credits include Black Attack (Bush Theatre), Timbuktu (Arcola Theatre), Still Barred (Albany), Little Baby Jesus (Albany). He is also this assistant producer for the UK's first festival of film, theatre and dance for People of Colour named Melanin Box.
Lynette Linton (Indenture: An Early Experiment in Multiculturalism) is a director, and playwright. She trained on the StoneCrabs Young Directors Course where she was also awarded the Jack Petchy award.
Writing credits include: Step (rehearsed reading, and school tour, Theatre Royal Stratford East), Chicken Palace (Theatre Royal Stratford East), where she also co-directed, Ergo Sum (Theatre Deli). Her new play #Lightie is in development with Team Angelica.
Directing credits include: The Rally (Rehearsed Reading, Theatre Royal Stratford East), Assata: She Who Struggles (5 minute play at The Young Vic), Step Nine (Rehearsed reading, Theatre Royal Stratford East,) Naked (Vault Festival 2015), Pornado (Theatre Royal Stratford East), This Wide Night (Albany Theatre), Stunted (Rehearsed Reading, Theatre Royal Stratford East) and Co-Director on Chicken Shop (R&D, and full show, Theatre Royal Stratford East). She is currently the Associate Director of the Gate Theatre.
As Assistant Director: Gutted (Theatre Royal Stratford East), Image of An Unknown Young Woman, The Christians (Gate Theatre), Live Lunch's A View from the Moon (Royal Court) and the upcoming Torn (Royal Court).
Sean Linnen (Looked After Children): In 2014, Sean was Trainee Artistic Director at Sheffield Theatres and Paines Plough in partnership with Arts Council England.
Prior to this he was a Staff Director at the National Theatre and has worked as an Associate/Assistant Director for Donmar Warehouse, English Touring Theatre, Manchester International Festival, The Old Vic, Paines Plough, Rose Theatre Kingston, Sheffield Theatres and the Park Avenue Armory, New York.
Directing credits include: MOJO by Jez Butterworth (RWCMD); 322 DAYS by Lucy Gillespie (Paines Plough); GROWTH by Luke Norris (Paines Plough/RWCMD); A PREOCCUPATION WITH ROMANCE by Beth Grant (Edinburgh Festival Fringe); HOLLOW by Beth Grant (Bike Shed Theatre, Exeter).
Sean also worked on THE VOTE by James Graham for the Donmar Warehouse/Channel Four and was recently Associate Director to Matthew Warchus on his production of Harold Pinter's THE CARETAKER.
Kym Martin (In This House) holds a degree in Drama with highest honours at The Academy of Arts at the Qld University of Technology in Australia and an MA from RADA/King's College London.
She has worked with Shakespeare and Company in the United States and was senior acting coach at The Australian Acting Academy. Since relocating to the UK fourteen years ago Kym has been Head of Drama at Cobham Hall. She is Resident Director at eyebaby Theatre Company; an emerging theatre company that puts female protagonists over forty at the centre of the action of the plays they explore and produce.
Directing credits include: Lilly and May for eyebaby Theatre Company (RADA MA, The Drill Hall, The King's Head Theatre, film documentary); Starwalker by April Jakso; Annie; The Crucible Reimagined; The Disappearing Door by A.C. Smith; Bugsy Malone; The Insect Play; Tea With Mrs. Pankhurst; Macbeth; Antigone; Our Town; The House of Bernarda Alba and The Taming of the Shrew at the Gulbenkian Theatre, Canterbury.
Cast Biographies – Deepa The Saint
Mandip Gill (Tej) is a trained Actress with credits in Theatre, Film and Television. Her Theatre credits include The Secret Life Of John Cooper Clarke with Naloxone Theatre Ensemble, a UK tour of Not In my Name. Two sell out runs of Crystal Kisses at Contact Theatre, Remember Me also at Contact Theatre and Britannia Waves The Rules at The Royal Exchange. Her TV credits include playing regular character  Phoebe McQueen on channel 4's Hollyoaks, BBC's Cuckoo and most recently BBC's Doctors. 
Indira Joshi (Nisha): Recent television includes 'Supriya' in CASUALTY (BBC1),  'Mrs Bharaj' in FUNGUS THE BOGEYMAN (Sky 1), 'Amrita' in VERA (ITV), 'Deepa' in TOAST (Channel 4), 'Mrs Khan' in FRANKIE (BBC), 'Grishma' in CORONATION STREET (ITV), 'Erin' in RED DWARF (BBC), 'Pushpa Bakshi' in INDIAN DOCTOR (Rondo Productions), 'Chilha's Mother' in LIFE IS NOT ALL HA HA HE HE (BBC), and 'Madhuri' in THE KUMARS AT NUMBER 42, Series 1-7.
Recent film includes 'Kamala' in BLUE TOWER (Raindance Award).
Theatre work in Delhi includes a host of plays by dramatists such as Lorca, Moliere, and Stoppard. Recent UK theatre includes 'Gita' in AS GOOD A TIME AS ANY (Print Room at The Coronet), 'Itbar's Mother' in DARA and 'Lady Woodvill' in MAN OF MODE (National Theatre), 'Renu' in ONE NIGHT (Theatre Royal Stratford East) and 'Khalda' in BALTI KINGS (Tamasha). As well as her extensive acting career, Indira worked in voice over and presenting. She DJ'd on radio show A DATE WITH YOU in Delhi, and edited the award winning New World Times in San Francisco.
Aysha Kala (Deepa) graduated from The Royal Welsh College of Music and Drama with a first class BA Hons degree.
TV includes Shameless (channel 4), Vicious (itv), Indian Summers (channel 4).
Theatre includes Much Ado About Nothing (RSC), Khadija is 18 (Finborough Theatre), Farragut North (Southwark Playhouse), The Djinns of Eidgah, (Royal Court).
Film includes Convenience and Second Coming.
Nicholas Khan (Sabs) was born and raised in London. He graduated from Brunel University with a BA First Class Honours Degree in Modern Drama Studies and English. Since then he has worked extensively in Theatre, T.V. Film, Radio and Voiceovers. Website: nicholaskhan.co.uk
Sid Sagar (Zane) trained with the National Youth Theatre and studied at the University of Bristol.
Theatre includes: The Invisible Hand (Tricycle Theatre); The Tempest, Cymbeline, The Oresteia, The Taming of the Shrew (Shakespeare's Globe); Treasure (Finborough Theatre); The History Boys (UK Tour); True Brits (HighTide/Edinburgh/Bush Theatre); Eternal Love (Shakespeare's Globe & English Touring Theatre); Orpheus and Eurydice (National Youth Theatre).
Film includes: Karma Magnet.
Television includes: The Hollow Crown (BBC); The Lost Honour of Christopher Jefferies (ITV). 
Cast Biographies – In This House
Louie Keen (Tom): Theatre includes: Dead Wait (Soho Theatre/Pleasance) Changing Stages, Or Nearest Offer (Almeida Theatre) A Game (1880 Theatre) Counter Call (BlockStop) Whitechapel (The Cats Back) Flight (Ballast Theatre) Modern Jesus (Fledgling Theatre) Shakin the Blues Away (Metra Theatre) The Government Inspector (Oval House) The Shoemakers Incredible Wife (Lyric) Spiel Im Berg (Absolute Theatre)
Television Includes: Hindsight, Midsomer Murders
Film Includes: Something Happens Here, Witch, The Confession, BLIP, Cherries, Friends Forever, CUB's.
Megan Lloyd Jones (Lydia) is an American-born actor with UK citizenship. She holds a Masters of Fine Arts in Acting from East 15 Acting School where she worked with various artists including Stephen Unwin, Simon Usher, Russell Lucas, Andrea Brooks, Robin Sneller and many more. Additionally, she has studied acting at the University of Northern Colorado where she obtained her BA and has done an intensive course, Shakespeare and His Contemporaries, at LAMDA.
Her credits include Danny and the Deep Blue Sea – Theatre N16 (★★★★ London Pub Theatres), ASDA Christmas Commercial, and Fear and Misery in the Third Reich – Tristan Bates Theatre (World Premiere). At the Cockpit Theatre she performed in Peer Gynt and Titus Andronicus
Megan cofounded of the all female company Spectra that has performed internationally with After Penelope, a piece about the struggles and triumphs of women in wartime.
www.meganlloydjones.com
www.spotlight.com/6290-0199-5220
Maisy Rose (Little Lyd) has been studying Drama for two years now at Cobham Hall School for Girls in Kent and is currently in Year 8. Since joining the school she has become fully active in all Drama events. She scored her first lead role as Annie in the school production last year and enjoyed the experience immensely. She was Alice in 'Alice in Wonderland' in this year's Drama Festival and was awarded best actress by the adjudicator for her performance. She also won best duologue with her partner in the same festival. Maisy originated the part of the mechanical mouse Leelee in a new piece of musical theatre writing 'Starwalker' for the school play this year and she sang featured songs from popular musicals in the Drama Club performance this month. She is also achieving distinctions in her LAMDA examinations. Maisy is thrilled to be a part of The Dark Horse Festival this year.
Andrea Sadler (Celia) is an actor, singer, puppeteer, writer and director.
Since training at The Central School of Speech and Drama she has enjoyed a wide variety of roles in theatre, film and TV. Favourites include A Christmas Carol for Antic Disposition, Fairy Bow-Belle in Dick Whittington opposite Blue Peter legend Peter Duncan, being directed by Trevor Griffiths in his own short play, Apricots, Round the Horne: Revisited (national tour), the Wife of Bath in The Canterbury Tales (Nottingham Theatre Royal) and playing an outraged French teacher in The Basil Brush Show for CBBC.
For Little Angel Theatre she co-created and performed in Dogs Don't Do Ballet and has appeared in Cindermouse, Fantastic Mr Fox, The Fabulous Flutterbys, Goldilocks, The Wild Night of the Witches and The Paper Dolls.
Andrea's theatre company Baby Panda has recently received Arts Council funding to create a one-person show for a very young audience based on the song Five Little Monkeys. She is currently co-devising it and will perform it at this year's Wilderness Festival, followed by a 2017 tour.
She will be touring nationally in Monstro's Bookstory this Autumn, a show where books are alive and on a quest to rescue a grieving librarian! Following that, she is delighted to be ending the year in the Kneehigh production A Very Old Man With Enormous Wings.
Cast Biographies – Looked After Children
Paul Adeyefa (Kit): Theatre Credits: The Window / Blank Pages (Pleasance Theatre / Mingled Yarn), Result (Sketty), Henry VI: Play of Thrones (Union Theatre), The Duchess of Malfi (The Dryden Society), Doctor Faustus (The Marlowe Society), Angels in America – Part One: Millennium Approaches (CUADC), A Streetcar Named Desire (CUADC).
Television Credits: DCI Banks (Left Bank Pictures), Cucumber (Red Productions).
Film Credits: Chubby Funny (Free Range Films).
Tamara Camacho (Alicia) trained in Professional Musical Theatre at Wac Arts.
Previous credits include; Ameena, Pigeons, Ned Bennett The Royal Court. Emily, Tipping the Velvet, Lyndsey turner, Lyric theatre/ Royal Lyceum. Deena, Dream Girls, Costa Del Sol Tour. The Bacchae, Lazarus Theatre Company. Natalie, Take A Deep Breath and Breathe, Toby Clarke, Bussey Building.
Cast Biographies – The Virgin Mary Goes on a Rampage
Marcus Boyea (Rex) – Is an actor who works primarily in film. He has appeared in Gangs of Tooting Broadway, Everywhere and Nowhere, Skateboards and Spandex, Hereafter, and Big Tingz. Click for IMDb page.
JP Conway (Byrd) trained at East 15 Acting School. Theatre includes Requiem (Arcola Theatre), Buster Keaton at the Hollywood Canteen (The Space), The Knight From Nowhere (Park Theatre), Significant Other (Oldham Coliseum). Film: Environmental Products. Television: Plus belle la vie. Audio: Unheard.
Abraham Popoola (Galilee) is graduating from the Royal Academy of Dramatic Art this summer and has previously appeared in 'Othello' directed by Gary Lagden as Othello, 'In Arabia We'd All Be Kings' directed by RSC associate Michael Fentiman as Lenny, 'Dying For It' directed by Nona Shepphard as Alexander and is due to perform at Latitude Festival in the new play by Charlene James, 'Bricks & Pieces', in association with Tiata Fahodzi, directed by their artistic director, Natalie Ibu.
Sanee Raval (Saaqib) is an actor and singer. His credits include theatre performances at the Royal Opera House, Arcola and the Theatre Royal Stratford East. Most recently he led the award nominated short film Rebirth which has gone on to be screened internationally. He leads the upcoming Webseries HashtagShakespeare.
Cast Biographies – Indenture: An Early Experiment in Multiculturalism
Ashley Byam (Hardy) graduated from the Oxford School of Drama in 2014.
Theatre Credits: After Party (The Union Theatre), The Velveteen Rabbit (Unicorn Theatre – London, New Victory Theatre – Broadway NY, Teatre Principal – Barcelona), The Lost Play (Catford Broadway Theatre), Ergo Sum: Down The Rabbit Hole (Theatre Deli), Romeo & Juliet (Custom/Practice UK Tour)
Film credits include: The Legend of Tarzan (Warner Bros), Legend: Kray Twins (Working Title Films).
Theatre whilst training include: Black Sheep (Soho Theatre), Anna Karenina (Royal Court Theatre), Love's Labour's Lost (OSD), A Bold Stroke for a Husband (OSD), Dracula (OSD), Dying For It (OSD), Love's Labour's Lost (OSD), Terrorism (OSD), The Taming of the
Rose-Marie Christian (Kastoori) has been training in the art of theatre, dance and singing since the age of 5.
Theatre credits include – Little Revolution (Almeida),  Two Boys (ENO), Dick Whittington, Aladdin, Home theatre (Theatre Royal Stratford East) The forty Elephants (Hiype productions), water  under the bridge, How the rapist was born (Soho), Absolute Return (Orange Tree Theatre), Suffocation, Bussing It, (Oval House) The Alchemist (Firehouse) The Crucible, It never pays (Talawa) Final hour , No way home (MC Theatre).
Film Credits Include- Still life, Escape, Rinsers, An inch away, Dogana, Get Honest and  We all come from somewhere.
Nicholas Clarke (Thomas) just finished a successful run of In/Out (a feeling) at The Hope Theatre. " Nicholas Clarke fizzes with energy as wide-boy man child Ollie." (The Stage), "In/Out (A Feeling) is totally gripping and both actors are outstanding in their delivery. An important show to see and one that will linger in your mind for a long time." (Younger Theatre) He can also be found in various episodes for the Web Series Match Not Found, currently airing on YouTube. Spotlight: https://www.spotlight.com/interactive/cv/6575-7831-3022
Thanks & support!
Want to support the Dark Horse Festival & our initiatives for writers? Please visit our GoFundMe page!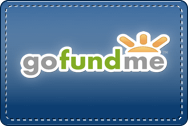 Many thanks to Arts Council England (www.artscouncil.org.uk) and the MA Dramatic Writing at Drama Centre  London for their support.