London Writers' Week is right around the corner, so be sure to get your tickets if you want to get a taste of the most exciting new writing in London!
Featuring new work by Sonali Bhattacharyya, Sophia Chapadjiev, Eva Edo, John Murray, and Ash Sohoye.
When: Thursday 7 July 2016 at 7.30pm*
Where: Platform Theatre, Central Saint Martins, Handyside Street, King's Cross, London, N1C 4AA
Price:  £5 (plus booking fee) – all proceeds go towards the creatives involved with the event
How to book:  Click the link to visit the eventbrite page
Curious to know more about the writers?  Click through to read about this fantastic group. And watch this space for more details about the plays, directors, and casting…
(*Please note there is also an industry showing at 4pm, which can be booked by contacting darkhorsescripts@gmail.com.)
Want to support the Dark Horse Festival & our initiatives for writers? Please visit our GoFundMe page!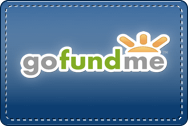 Many thanks to Arts Council England (www.artscouncil.org.uk) and the MA Dramatic Writing at Drama Centre  London for their support.