London Playwrights Workshop is delighted to be a partner for London Writers' Week 2016. For The Dark Horse Festival, we've worked to find the best unproduced scripts in London, that represent the innovative, vibrant, and diverse new writing happening in our city.
During the process, we've gone through hundreds of scripts – sent to us from theatres, drawn from our contacts with writers, and open submissions from our readers. We've read a wide range of incredible scripts, gotten to know the work of a wide number of our readers, and inspired conversations about equal representation. We're grateful to everyone who's been part of this process.
We're excited to share these unique voices, and to launch this new phase in LPW's work supporting emerging writers.
If you'd like to come support our work and celebrate new writing in London, you can click the link to book tickets for the public performance at 7.30pm on Thursday 7 July 2016.  Tickets are £5 (plus booking fee) and funds will directly support the creatives working on the event.
(An industry showing will be taking place at 4pm on Thursday 7 July 2016. If you'd like to book for this, please contact darkhorsescripts@gmail.com and tell us what your role is in the industry.)
The Scripts
DEEPA THE SAINT by Sonali Bhattacharyya
IN THIS HOUSE by Sophia Chapadjiev
LOOKED AFTER CHILDREN by Eva Edo
THE VIRGIN MARY GOES ON A RAMPAGE by John Murray
INDENTURE: AN EARLY EXPERIMENT IN MULTICULTURALISM by Ash Sohoye
About the writers
Sonali Bhattacharyya is a writer of stage, screen and radio plays. Her stage commissions include 'Twelve' (Kali Theatre), 'These Four Streets' (Birmingham Rep), 'A Thin Red Line' (Kali Theatre, Birmingham Rep and Black Country Touring), and the South Bank Show award nominated 'White Open Spaces' (Pentabus Theatre). She is currently one of three writers on attachment to the Old Vic as part of the Old Vic 12, where she is developing her new play 'Five Years'. She is also developing a new play with the support of Theatre 503, and recently completed the Royal Court writers' group. www.sonaliwrites.com
Sophia Chapadjiev is a writer originally from Chicago. Selected NYC works include: Over the Moon (Best Play, plus Audience Favourite; American Globe Theater); as well as book and lyrics for: 'Aloha Flight 243' (HERE Arts Center); 'An Orchestra Imagined' (York Theater); and 'First Odd Prime' (Players Theater).  Recent works include the short musical 'Tobias Bentley's World Cello Tour: of the Lesser-Known Nether Regions' (St. James Theatre, London) and the one-act opera 'The Bone Keepers' (American Opera Projects, NYC). BFA, Emerson College; MFA, NYU's Graduate Musical Theater Writing Program.
Eva Edo is an emerging black playwright who describes herself as a 'bit of a Londoner'. Eva has a keen interest in the influence of the 'state' on modern Britain and the communities within it.  She has worked as a child protection solicitor which has underpinned her writing to date. Eva is currently part of the Euphoric Ink Writers Group run by Ola Anismashawun and recently participated in the Developing Your Play course with Jemma Kennedy at The National Theatre. 'Looked After Children' is Eva's first full length play and was shortlisted for the Alfred Fagon 2015 Best New Play Award. Eva has written a number of short plays. 'The Sanctuary' was recently performed at Theatre N16 as part of The Spiral New Writing Showcase. Twitter: @evaedo_writer
John Murray received a first class degree in English and Creative Writing from the University of Warwick. His poetry was published through the Warwick Writing Programme and he worked with RSC Playwright in residence, Tarell McCraney. While studying for his MA in Text and Performance with Distinction at RADA, he developed a one-man show 'He Being Brand New', later performed as part of a curatorial collective in East London. John was an Artistic Associate of FellSwoop Theatre Company and devised and performed in the international tour of their multi-award winning show 'Belleville Rendez-vous', which travelled from the RSC to Bristol, Glasgow, Cork and London. John worked at Shakespeare's Globe managing a programme of practical theatre workshops delivered to over 100,000 students a year, and currently works for the V&A creating projects for schools and young people which make use of the National Collection of Performing Arts.
Ash Sohoye has written mostly for theatre. His plays include 'Swingers'; 'Yeah Whatever' (Half Moon / Watford Palace); 'Ya Get Me' (Old Vic Education Dept); and 'Rigged' (Theatre Centre). He also wrote and performed in the off-beat sit-com 'Tottenham 2'  (Channel 4 / 4OD)  He is interested in plays which look at the birth of a nation, and the legacy it leaves, which is explored in 'Indenture'. He currently works as a Learning Mentor in a secondary school in north London. Twitter: @ASohoye
Want to support the Dark Horse Festival & our initiatives for writers? Please visit our GoFundMe page!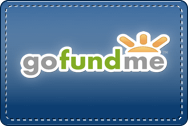 Many thanks to Arts Council England (www.artscouncil.org.uk) and the MA Dramatic Writing at Drama Centre  London for their support.